St. Regis Butler Service has been a treasured hallmark of the St. Regis Bal Harbour resort experience. From a perfectly pressed suit ready for an important meeting, to a favorite book at hand for an evening read, to a thoughtful, last minute gift for a loved one, no request is too small or unattainable no matter what the hour of the day. St. Regis Butler Service ensures that unique preferences are known and addressed flawlessly at our St. Regis hotels around the world.
St. Regis Butler Signature Services
Available in Suites Only
Beverage Service
Allow a St. Regis Butler to arrange coffee or tea service in your room. And if you wish, a St. Regis Butler will arrive after your morning wake-up call to draw your shades and deliver your coffee or tea. Complimentary in-room beverage service of French press coffee or exotic teas available 24 hours a day.

Unpacking and Packing Services
As a an upgraded suite guest, allow a St. Regis Butler to take care of the unpacking and storage of your luggage—so that you can simply relax and enjoy. Similarly, before you depart, simply contact the Butler Service Desk to dispatch a butler to assist with gathering and folding your garments to prepare your luggage for the journey home.
Garment Pressing
Once unpacked, simply let your St. Regis Butler know which garments require pressing and they will be pleased to assist, returning the garments to your wardrobe promptly. Two garments may be pressed complimentary. For all other wishes or requests, St. Regis Bal Harbour Butler Service is pleased to assist.
St. Regis eButler
Whether you are inside or outside the hotel, St. Regis Butler Service is accessible at any hour via email. Simply send your request and allow the Butler Service Desk to assist.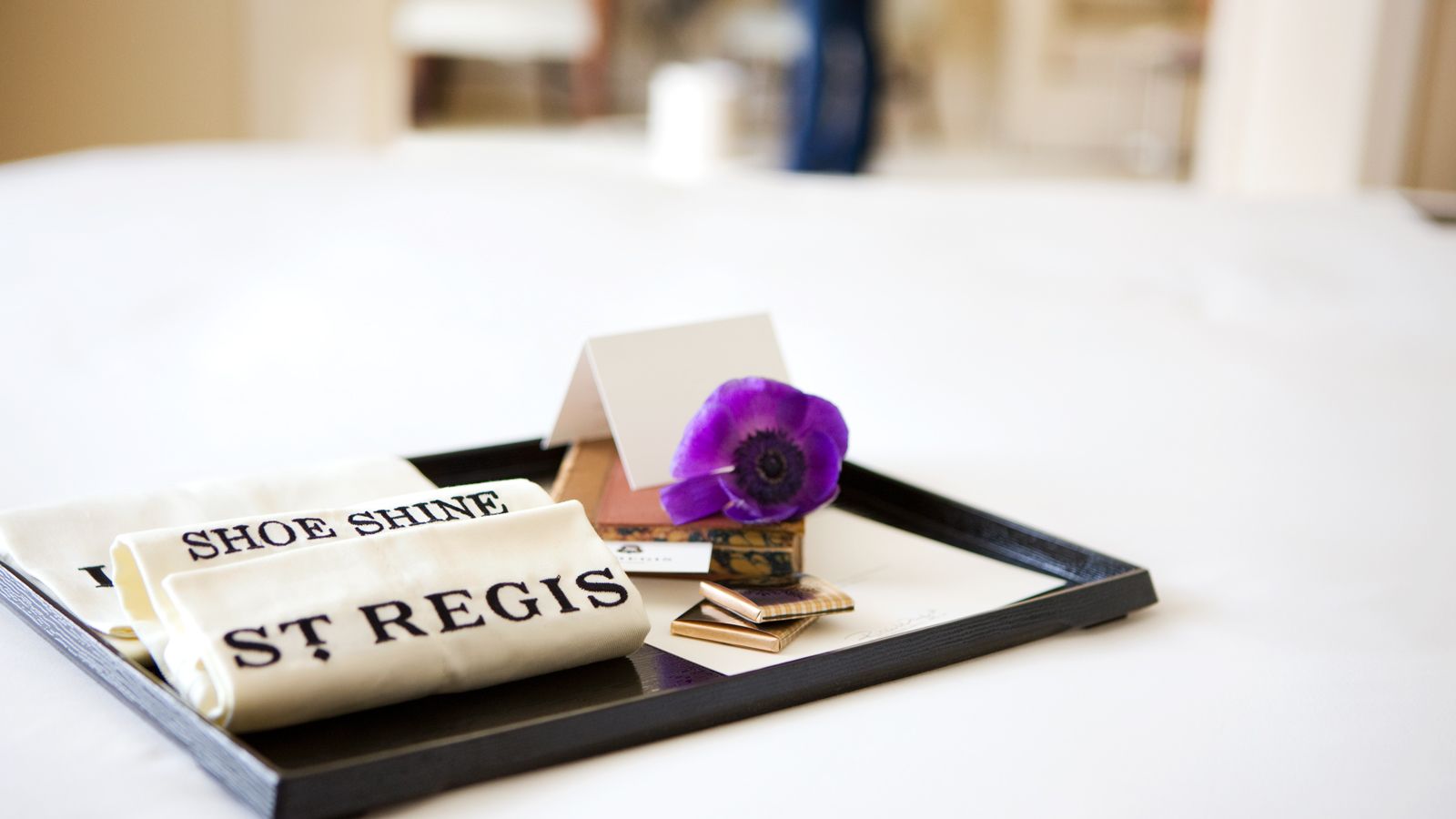 At every St. Regis hotel, guests have access to St. Regis Butler Service via the Butler Service Desk. Should you need something for your travels or just for your convenience, St. Regis Butler Service will be sure to have on hand, or source your required item. Whatever the request, guests may dial for prompt service on their guest room phone.